Thinking About Genealogy Over The Holidays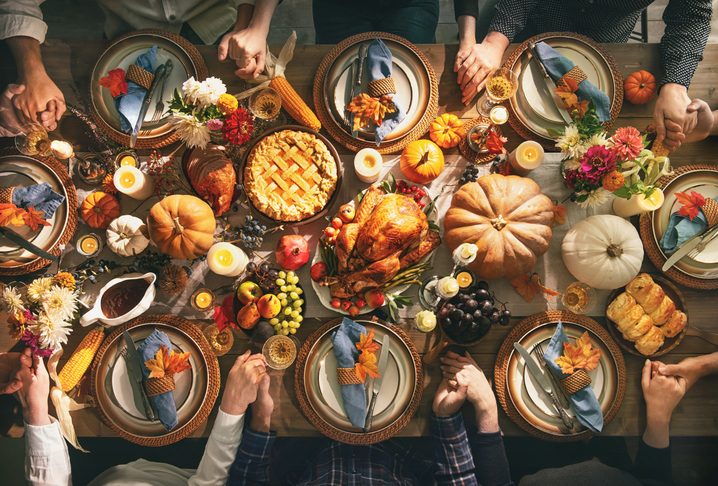 The calendar is starting to leave the summer months and turn to November and December. Being a genealogist, I cannot help but feel excited during these two months because so many traditions and holidays are observed by so many worldwide during this time. Personally, these traditions bring back many memories of my family getting together and enjoying fellowship and beautiful meals.  As a member of the Mayflower Society and from New England, this made me even more aware of the Thanksgiving history. It gave me a better understanding of all the hardships and the brief friendships formed on the first thanksgiving.
I learned that any holiday can be harder on us as we get older because we lose many family members who helped celebrate these holidays and traditions. Holiday events always enabled me to bridge the gaps between the generations, allowing our family to partake and share in our lives. I remember vividly the stories of how our grandparents celebrated their holidays during the depression and the Great War. Discussions about work, life, and our kids flowed with the passing of the bowls and plates of traditional food.
I have learned that Genealogy shares two more modern approaches to performing research and adding to your stories and trees. These thoughts are newer and no less critical today. There is the Collateral research method that provides focuses on indirect relatives. These are siblings of great grandparents, distant cousins, and our newly acquired relatives thru DNA. Cluster research looks at those close to our family but do not share bloodlines. The ones who lived near our families for generations, friends, and neighbors who shared their heritage with our families.
Living in Western, NC, and especially the small town of Lake Lure. I am so distant from my family that the collateral or cluster approach is more of what we all should practice; especially as we celebrate our traditional holidays in the next couple of months.
Perhaps there is no better time to test Collateral and Cluster ideals than in the upcoming holidays. We must learn to pass along our traditions, especially during the holidays. Invite the neighbors we know without families to come and enjoy with us.  Share with them the practices, stories, and traditions we inherited from our past generations of family.  We may all even learn and bring a new perspective and culture into our lives.  Many of these holidays are about love for your neighbor, so we just need to reach out and share this simple part that is so often forgotten in our family holidays.
If you have any questions or want to know what, I can offer to help you dig "outside the box" and find your story. Feel free to contact me at SouthernShoresGenealogy.com or at SouthernShoresGenealogy@gmail.com.  "We are the Ancestors of tomorrow, so we must ensure that we pass on our stories today. "