Outside The Box Genealogy #2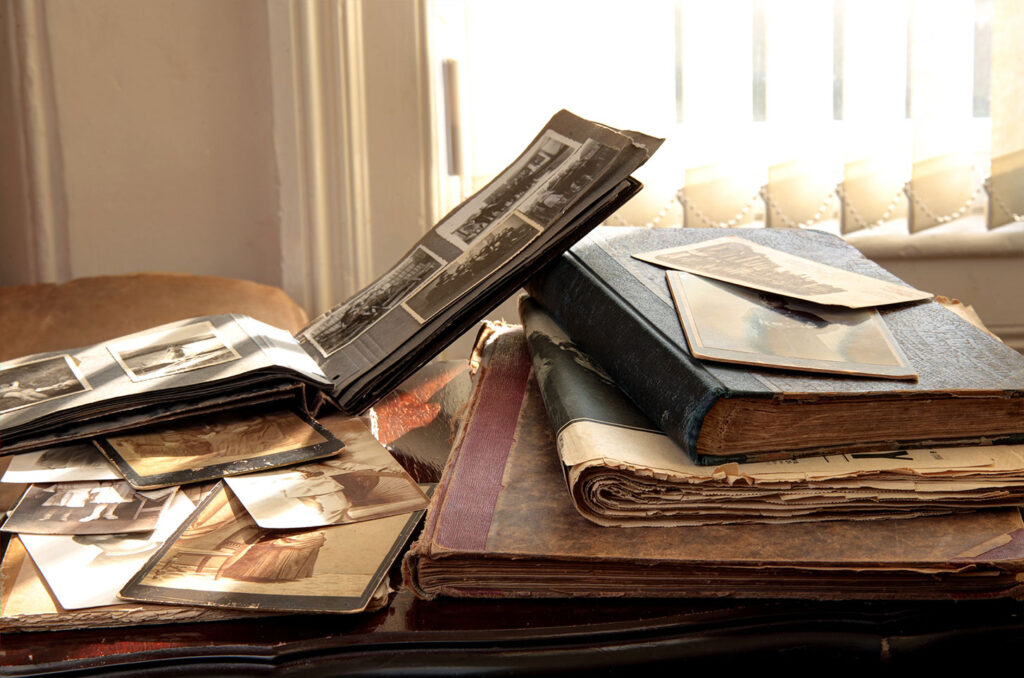 In today's world, there are so many ways that you can capture your family's history.  In the past, we had ancestors who enjoyed capturing their history in markings and paintings on caves. The Egyptians captured their lineage in images placed on the walls of their tombs. Closer to home, the indigenous tribes had storytellers who brought the family history to life. We, as a society, seemed to have lost some of this ability to tell a story. We can learn to be creative in our approach to telling our story and leaving that legacy for others to enjoy.  We just need to know where to start.
As you get started in Genealogy for today's world, I wanted to provide you with some locations to help everyone bring more to your story. There are several online locations where you can build your history in. Ancestry.com and Archives.com are two locations that can provide a budget-friendly site. Ancestry is the most popular and can be seen in many advertisements and TV shows. They are the largest online source with an extensive database. Ancestry.com provides over 30 billion old records, 100 million family trees, and more than 20 million DNA profiles.  
FamilySearch, Findmypast, and MyHeritage are great online places to search for information. FamilySearch is an all-free genealogy website. It has 10 billion global searchable records with a vast library of locations. It even boasts a Research Wiki in its search tab. Findmypast is an excellent site to explore if you have roots in England, Scotland, Ireland, or Wales. This source has millions of parish records, census, military, and criminal records. The Findmypast site also houses some of history's best British and Irish newspapers. MyHeritage is also an excellent source for more recent immigrations. This site has a repository of over 17 billion historical records and provides DNA testing. This Israeli site is most robust for Scandinavian, European, and Jewish research. You can pay for the DNA or the Tree Building, or they can be combined as in Ancestry.com.  
Many websites provide vast information on learning more about building your genealogy. Cyndi's List is a free site where you will find lists of sites that are dedicated to researching places, types of records, ethics, and religions. It boasts a beginner category for guides and tips for the novice. Google is another excellent source for information on your ancestors. It has some great tools for finding information on past locations and documents. It even has Google Translate, which can help you understand some documents that are not in your language. ThoughtCo is a free Humanities tab that allows searching for History and Culture. This site hosts a list of free how-to articles on genealogical basics. Finally, Your DNA Guide provides an excellent hands-on approach to finding answers from your DNA testing. It has easy-to-read instructions for specific questions you can ask and how this information fits into today's Genealogy.  
If you have any questions or want to know what, I can offer to help you dig "outside the box" and find your story. I have other great locations that are fantastic for searching Military records, New England Genealogy, Native American history, and Genealogy. Along with websites for African American studies to help to explore history and origins. Feel free to contact me at SouthernShoresGenealogy.com or at SouthernShoresGenealogy@gmail.com.  "We are the Ancestors of tomorrow, so we must ensure that we pass on our stories today. "